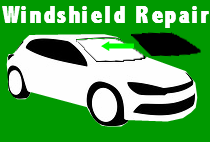 With 30 years of expertise, PF Auto Glass Inc. offers swift and hassle-free solutions for all your auto glass problems, providing professional repair services.
We deliver top-notch service at your place of employment's parking lot, or your garage bay, or your home's driveway or a convenient place you designate. We make it easy for you.
Our service takes about 40 minutes and a wait time of an hour to cure the adhesives & glues. This means the windshield replacement will be ready when you drive home at the end of day.
To learn more about our auto glass services , click on
Auto Glass Repair Services